Welcome back to the Cherry Blog! Today, we are gathering memories from childhood for this mini-album featuring photos from my parents' first home and the house that I grew up in. This place has so many wonderful moments captured in its hallways. Using the Pinkfresh Studio Some Days collection was perfect for this project because it has tons of home-themed phrases and icons.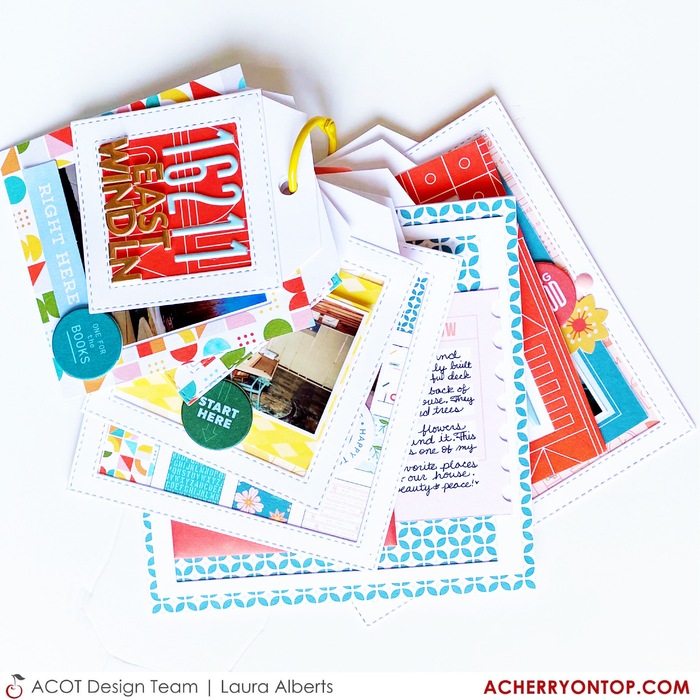 I used 2 pieces of 8 ½ x 11 100 lb white cardstock and about six 6x6 patterned papers (as well as the cover) from the Some Days paper pad. Each page has a die-cut frame from stitched square dies I had in my stash. Loved these brightly colored binder rings from the Bueno Dias line by Obed Marshall! I started with the address as the opening page as it is ingrained in my brain from memorizing it as a child.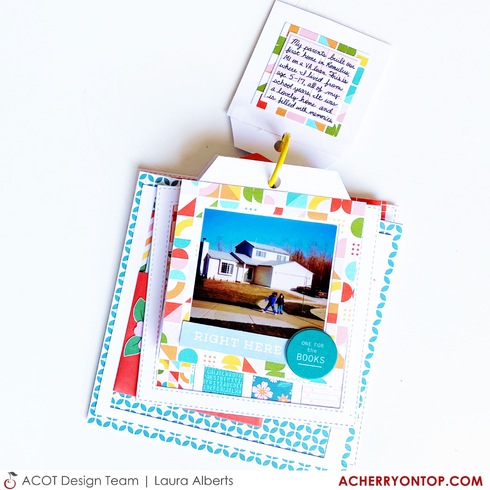 Next, I added a bit of journaling overviewing the subject of this mini-album and a photo of the house up close with my brother and I posed in front, of course! I kept the embellishing simple on each of the pages to keep the photos the focus. I mainly used the embellishment packs, chipboard flair, enamel dots, and blue alphas.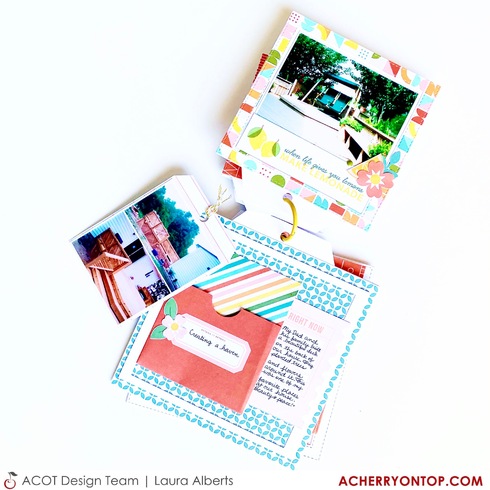 I made sure to include these incredible photos of my grandfather, uncle, and father working on the house itself, framing, insulating, and verifying the plans at night. This allowed my parents to absorb some of the labor cost of building the house alongside the contractor and is a fascinating tidbit to me! I created a fold-out of these photos, adhering it closed with a Velcro circle.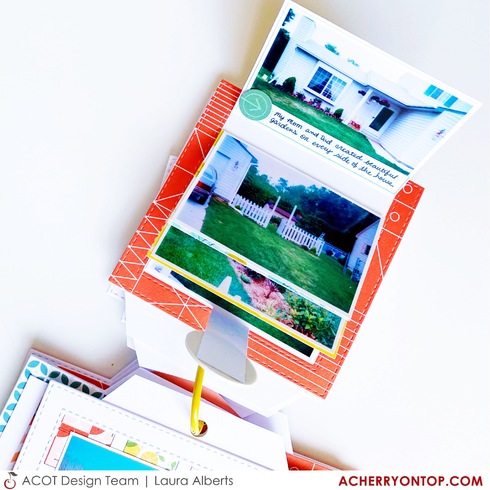 On the back, I focused on the gardens that my parents created all around the house. On each side, there was a bed filled with flowers and bushes galore. I created a waterfall page to house these photos with a Velcro closure topped by a chipboard flair.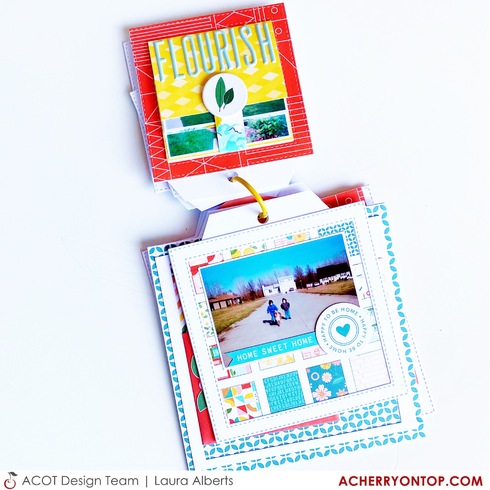 These interactive pages gave me the opportunity to include far more photos as well as adding a fun element to flipping through the finished album. I really enjoy the impact these pages have on a mini album like this.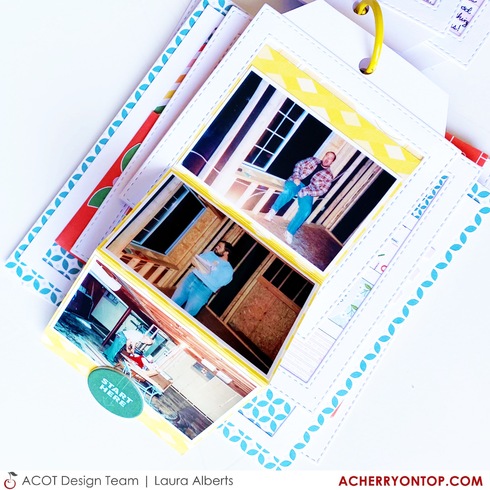 Another interactive page used the journaling tags from Some Days and allowed me to add a pocket to hide a tag with extra photos to accompany this page on the deck that my Dad and his family build behind our home. It was an oasis in our backyard!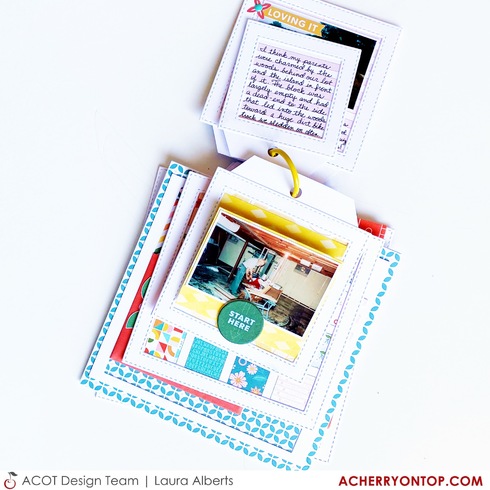 I hope this project inspired you to check out this beautiful collection from Pinkfresh! See the entire album flipped through below.