Today, we are diving into a fun project using the Vicki Boutin Storyteller Tag Journal and a few of the embellishments from the Storyteller collection, mostly the sticker book, cardstock stickers, and chipboard stickers to add a bit of flair to this gorgeous tag journal!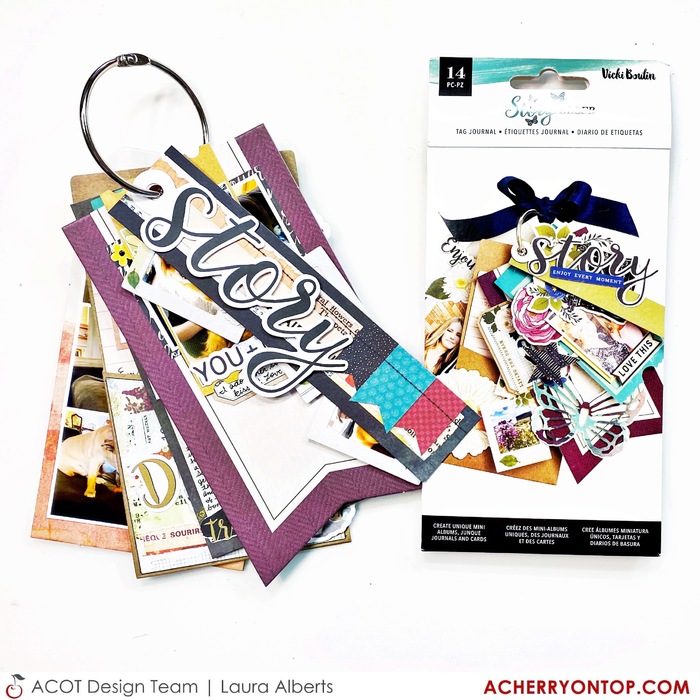 The photos I wanted to include in this mini album are of our darling dogs and their silly antics. So, I printed a number of photos in 2x3" size and a couple in a 1.5x2" size using my Canon Selphy. These photos are specifically chosen to tell 4 stories about the dogs. In this first story, Gracie decided to keep my son company while he read his homework book to me out loud. I added the photo to this floral tag, two stickers and a heart for a quick embellishment and my journaling.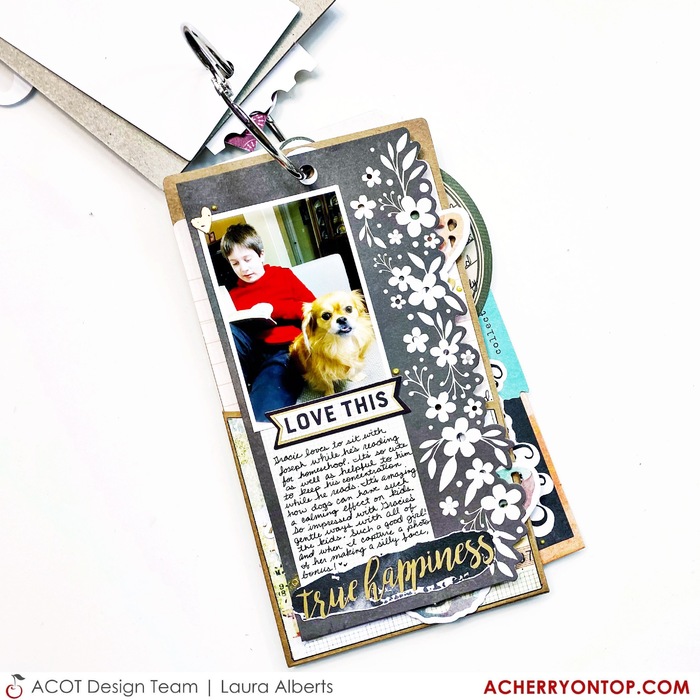 I did add a touch of Nuvo Crystal Drops in gold for light splattering around the tags as I went. In this next story, one of my kids had put a tutu on Emma while she napped and Gracie seemed very concerned to see that! This card came with a library pocket style tag. I added a bit of patterned paper to the front of the pocket as well as two stickers to give it a little bit of fun. Then, on the card inside, I matted my photo with patterned paper, added a couple of stickers and my journaling for a hidden story!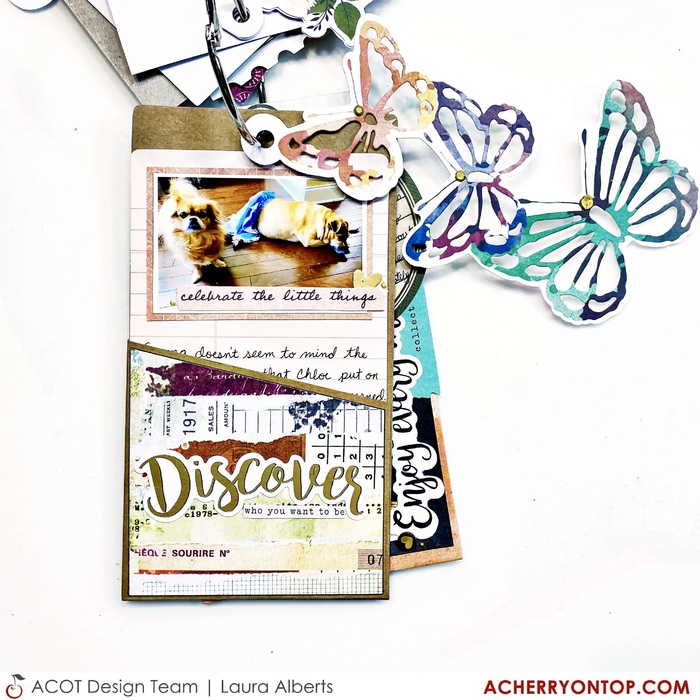 For the last story, I added 3 photos of Emma with my daughter brushing and hugging on her. This is my favorite tag! It was a chipboard tag, so it could handle a little extra embellishing. I layered a bit of patterned paper behind my photos, an ephemera title on top, then a tab sticker and chipboard arrow.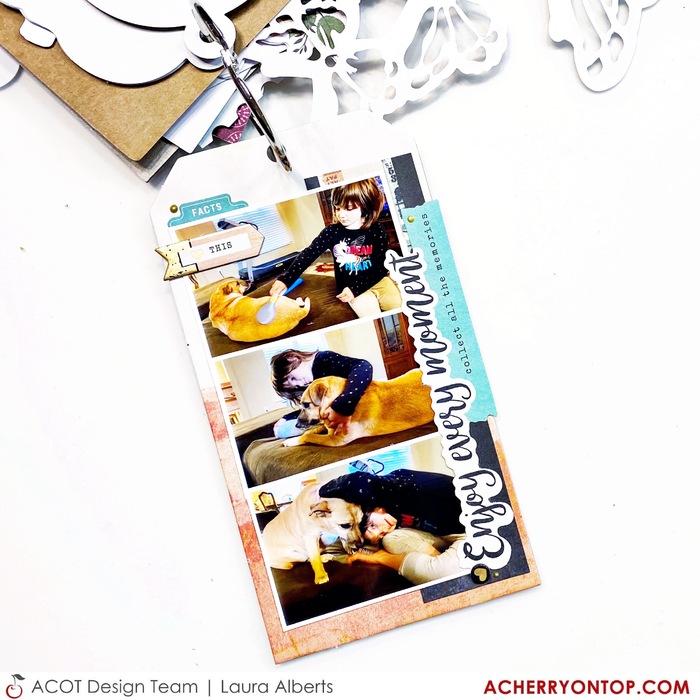 I hope this project inspired you to try out this Vicki Boutin Storyteller Tag Journal for yourself and see what stories you can tell! To see this journal come together and a full flip through, please check out the video below!
Thanks for stopping by!